Baseball Hoodies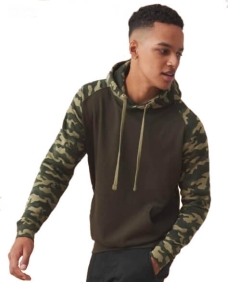 Artikel
1
tot
9
(van de
9
artikelen).
Resultaat:
1
Artikel
1
tot
9
(van de
9
artikelen).
Resultaat:
1
Stoere Baseball Hoodies.
Een zeer mooie Baseball Hoodie met een kwaliteit van 280gr- 80% ringgesponnen katoen en 20% polyester. Deze dubbelgevoerde sweater met capuchon heeft een opvallende contrast kleur. Heeft ruime buidelzakken met in de zak een verborgen opening waar een draad van een koptelefoon of oortjes doorheen gehaald kan worden zodat deze draad niet meer zichtbaar is vanaf de buitenkant. In de kraag zitten 2 lusjes waar de oortjes aan opgehangen kunnen worden zoat je de oortjes altijd snel voor handen hebt. De zoom en manchet zijn geribbeld en afgewerkt met dubbeldraads gestikte detailleringen.Deze Hoodies zijn leverbaar vanaf maat S t/m XXL.
WIj kunnen deze Baseball hoodies ook voor u bedrukken met tekst, nummers of logo. Neem contact op voor meer informatie.